Message from the Principal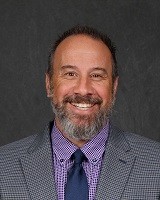 WELCOME Canyon Rim Academy Falcons!
Whether you are new to our school community or have been connected to Canyon Rim for many years, Canyon Rim Academy has a long tradition of excellence in the classroom and in the community. We are the Falcons and believe our purpose is to cultivate a school environment centered on every individual's academic, social, emotional, & creative growth. We will work together to find the gifts and the greatness that reside within every student.
Our students embrace our values of Joy, Learning, Love, Peace, Respect, & Safety as they SOAR every single day. Our students push themselves and support others as readers, mathematicians, scientists, musicians, performers, artists, athletes, leaders, and good people. They are expected to be supportive, honest, open to new ideas and perspectives, and be accountable to themselves as well as their classroom and school community. We strive to make this a place where everyone is treated with kindness and respect, all are welcome and included, and every Falcon has the opportunity to let their gifts and greatness shine.
I am extremely grateful to serve the Canyon Rim Academy community and am grateful for all of the involvement and support of our students, staff, and community.
With gratitude
Mr. Mastroianni
Go Falcons!!!!!