Emily Perez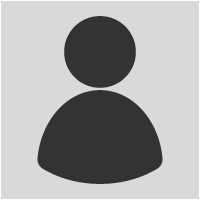 Speech Therapist
Hello, I'm Emily Perez, a dedicated and passionate speech language pathologist. Originally from Venezuela, I pursued my education in the United States, where I completed my undergraduate studies in Communication Disorder at Brigham Young University in 2015. I quickly established myself as a skilled professional in the field, working as a speech language technician for six years. Driven by my desire to make a lasting impact in the lives of individuals with communication challenges, I furthered my education and successfully completed my master's degree in Speech Language Pathology in 2022. This advanced training equipped me with the latest research and therapeutic techniques to address the diverse needs of my clients!
My experience spans a wide range of age groups, from toddlers to adolescent. Throughout my career, I have worked with clients from various backgrounds, tailoring individualized therapy plans to meet their unique communication goals.
When I am not working, I enjoy spending time with my little family, baking, and relishing the great outdoors. Whether it's going for hikes, exploring nature trails, or simply taking leisurely walks in the park.
I am thrilled to bring my expertise and passion to my new role as a Speech Language Pathologist at Canyon Rim Academy, where I look forward to making a meaningful impact in the lives of my students and their families.